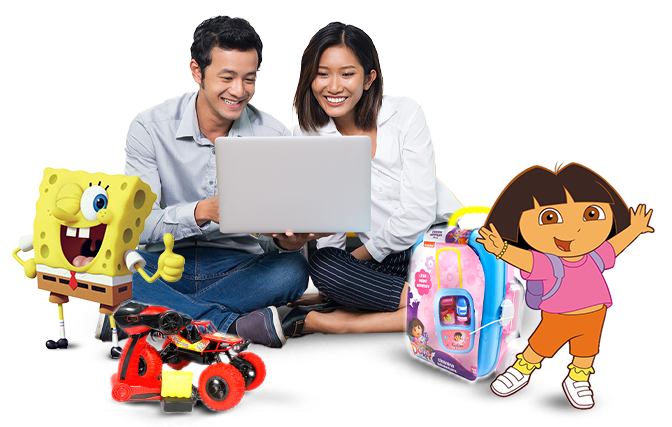 Crafting the
Perfect Toys
that transport you to a
different dimension
A wondrous journey
beginning with passion
No matter old or young – toys are part of our lives. Some toys may look simple but
indulge your imagination, transporting you to a completely different dimension.
We grow up with toys and it carries our memories.

That is what toys mean for us in RKC Toys:

we make toys

you can play with in
many ways – limitless for years to come…
In years to come, we will continue producing quality toys
for generations and become the top of mind for
toys producer
everywhere, anywhere.
We are inspired by
C
REATIVE people – people with boundless ideas.
As we care for our stakeholders, we are
R
ESPONSIBLE for your toys as well as our services.
When we create, we learn something NEW, so we seek to convey and share
E
DUCATIVE, yet fun messages through toys.
Keeping up with today's fast pace environment, we try to be
A
TTENTIVE to our surroundings to be able to produce the most suitable toys.
There are many things to put in consideration when it comes to making toys, so our team are
T
HOUGHTFUL.
Teamwork is important for us – we work in an
E
LABORATIVE environment.
Design
From Imagination to Creation
We see things – and we think "How can we make it into toys?"

From there we start researching, drafting, sketching, before
it becomes a real design. It is a long journey…

Each toy is designed with thorough consideration. We are trusted by Nickelodeon to design toys based on their original characters, such as Spongebob, Dora the Explorer, Shimmer and Shine, and Blaze and the Monster Machines – making sure that the toys are relevant with the characters.

As an Indonesian company, we are proud to have our
locally-developed famous hero character, BIMA S in our toys collection line-up.
Production
Crafted to Perfection
We get the design – and we think "How do we make it come to life?"

Ensuring all the right components are precise and intact, rechecking all the details
it is a meticulous process…

We have standard that we need to uphold: material, safety, and finishing. We want you to
receive the perfect goods, not only the product but also the packaging.